16051584728091
Rich floor mat, foam block, floor mat, suite, living room bedroom, floor paving mat, 60*60cm deep wood grain 4 piece.
[rich floor mat] rich floor mat foam block ground cushion suite bedroom living room bedroom full mat cushion 60*60cm deep wood grain 4 pieces [quotation price evaluation] - Jingdong
The item cost is displayed here.Please contact us for agency fees, shipping charges, etc.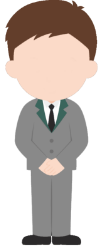 Agent Means
Because we are purchasing agent,commodity details can only be displayed in foreign languages.Thanks for your understanding.