16051588593426
Special yoga mat for pregnant women natural rubber professional non slip Pu yoga mat latex environment friendly and tasteless canvas bag support pad with ivory white + canvas bag + back rope 5mm (type)
Special yoga mat for pregnant women natural rubber professional non slip Pu yoga mat latex environment friendly and tasteless canvas bag support pad with cushion ivory white + canvas bag + back rope 5mm (type) [picture price brand quotation] - Jingdo...
The item cost is displayed here.Please contact us for agency fees, shipping charges, etc.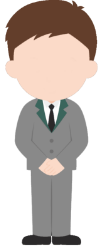 Agent Means
Because we are purchasing agent,commodity details can only be displayed in foreign languages.Thanks for your understanding.