16051588662799
Jiadian Yujia cushion Yujia cushion Yujia cushion supine reclining cushion thickened 15mm widened 80cm yoga mat extended exercise fitness mat beginner tasteless non slip Yoga cushion Princess powder [free bandage] 15mm (beginner)
Jiadian Yujia cushion Yujia cushion Yujia cushion supine reclining cushion thickened 15mm widened 80cm yoga mat lengthened exercise fitness mat beginner tasteless non slip Yoga cushion Princess powder [free bandage] 15mm (beginner) [picture price bra...
The item cost is displayed here.Please contact us for agency fees, shipping charges, etc.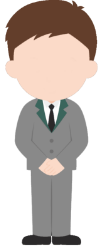 Agent Means
Because we are purchasing agent,commodity details can only be displayed in foreign languages.Thanks for your understanding.