16051587383193
Indaro old people's non slip mat hotel swimming pool non slip floor mat free splicing toilet non slip floor mat bathroom hydrophobic mat can be cut shower room mat thickened blue + white 30cm * 30cm * 9 pieces (without edge)
Indaro elderly anti slip mat hotel swimming pool anti slip floor mat free splicing toilet anti slip floor mat bathroom hydrophobic mat can be cut shower room pad thickened blue + white 30cm * 30cm * 9 pieces (borderless) [picture price brand quotatio...
The item cost is displayed here.Please contact us for agency fees, shipping charges, etc.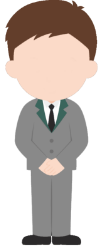 Agent Means
Because we are purchasing agent,commodity details can only be displayed in foreign languages.Thanks for your understanding.