16051584625499
Foojo welcome to the floor mat welcome mat wear resistant dust cleaning foot mat welcome mat opening shop office building shopping mall anti slip mat elevator entrance door pad red thickened 80 × 120cm
[foojo floor mat] foojo welcome to welcome to welcome welcome to welcome welcome pad, welcome to welcome pad, wear-resistant dust removal and wipe foot, welcome pad, opening shop, office building, shopping mall, anti slip pad, elevator entrance, door...
The item cost is displayed here.Please contact us for agency fees, shipping charges, etc.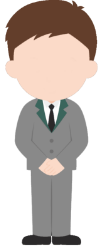 Agent Means
Because we are purchasing agent,commodity details can only be displayed in foreign languages.Thanks for your understanding.